TRENCHLESS SEWER LINE REPAIR OR REPLACEMENT
We offer two trenchless sewer replacement options. Depending on the issue at hand, we can install a 4' fiberglass point repair over a troubled area in your sewer lateral or install a full CIPP liner throughout the entire pipeline. Both options are trenchless and require minor or no excavation. The cost savings is astonishing.


Point Repairs - Imagine a doctor inserting a stent to repair a damaged artery in your body. The purpose of that stent is to strengthen your damaged artery. Just like a stent, fiberglass point repairs provide the same structural integrity to your damaged sewer lateral saving you thousands of dollars.
CIPP liners - Sewer pipe lining is a trenchless process that is used to replace a cracked or rotted pipeline. This is completed by inverting an epoxy felt material into the existing lateral. Once the liner is heated at 140 degrees for a few hours, a new line is formed.
The common question that many ask is does the CIPP liner reduce the current pipe size. The thickness of the liner is 1/8 " thickness and does not reduce the pipeliner in any way. There are many benefits to this process such as little or no excavation, no destructive trench running through the property or costly landscape restoration. Call us for your free quote today!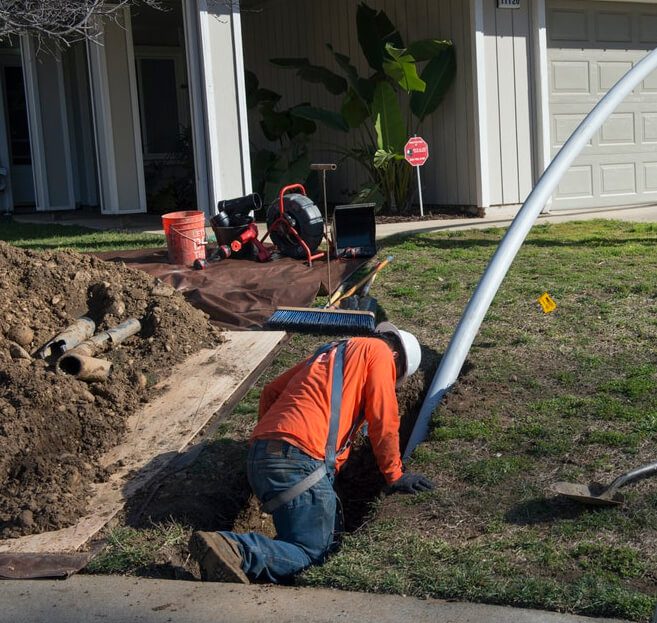 ALL FLOW SEWER & DRAIN PROVIDE SERVICES

any residential, commercial, and industrial customers.
We are Certified MaxLiner CIPP Installers